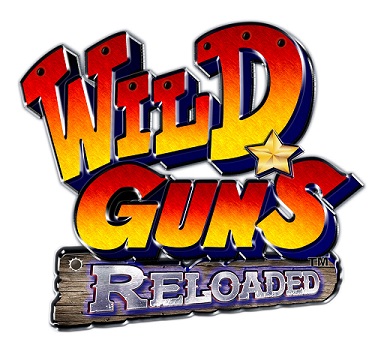 [sourceLink asin="" asin_jp="" cdj_product_id="" text="" url="" ]
[en]What You Need to Know: [/en][es]Lo que necesitas saber: [/es]
Natsume Inc. is thrilled to bring the classic arcade style shooter, Wild Guns Reloaded, to the Nintendo Switch in early 2018!
Wild Guns Reloaded is a fast-paced gallery style shooter mixing the Wild West with steampunk. Players can play as Clint, Annie, two new characters, or all together in multiplayer action! Each can jump, dive and roll to get out of the way of the barrage of bullets enemies let fly – or shoot them down with their own gun!
The Switch version offers new game modes, such as Beginner Mode. Now, newcomers can play the arcade-style shooter with unlimited lives! And in contrast to Beginner Mode, Boss Rush: Time Attack was created for Wild Guns veterans. For the hardest of the hardcore, Boss Rush: Time Attack mode lets players take on all the bosses in the game, one right after the other! How far can you get?!
[en]Source: [/en][es]Fuente: [/es]Official Press Release
---
[balloon_speech align="left" text="Wooo! That's great news! Wild Guns was dope on the PS4 but now I can take it with me on the go!" image="bee-happy1"] [balloon_speech align="right" text="Great that companies are throwing their support towards the Switch big time! So happy to see this!" image="bombon-happy2"]
---
[recommendedPost post_id='160247' url='' title='' img='' class='' widget_title=''] [recommendedPost post_id='198640' url='' title='' img='' class='' widget_title=''] [recommendedPost post_id='151561' url='' title='' img='' class='' widget_title=''] [ad_bottom class="mt40"]